SoCalCross 2010-11 Season Complete!
Langtown Super Prestigious Ride & World Championship party wrap up:
Cyclocross season is now complete after today's Langtown Super Prestigious Ride & World Championship party including a Muddy MTB ride, Best of Awards, and Mini-CX race complete with "pit stop" The Ryan family was recognized for their achievements in cycling… Kendall Ryan off to race for Team USA, Morgan Ryan for racing at the top elite level in SoCalCross, Kevin Ryan for family support… and an ovation for our 2010 newly crowned National CX Champion, Alexis Ryan. Kevin and Alexis also won the Mini-CX race. Chris Woodruff and Heidi Bowen won the Mini-CX race "Pit-Stop" division. Party go-ers voted for their favorite race of the season = Santa Cross, and best video and photographer = Mark Colton and most photos taken at 19 races… Kenneth "KC" Hill.  SoCalCross Brewmaster awarded to Bill Gillis,  Jeff Herring, Jonathan Livesay and Jay Kwan were honored for their race support. Special thanks to our presenting sponsor, H2O Overdrive, our UCI Sponsors, Focus Bicycles and Shimano, and our District Championship presenting sponsor, Moots Cycles.
And of course, most of all thanks to everyone for racing the 2010-11 SoCalCross PRESTIGE SERIES!
Hope you'll join us for more and the 2011-12 Season!
In the meantime, enjoy the Best of SoCalCross:
VOTED BEST PRESTIGE SERIES RACE: Santa Cross… the muddiest race ever in Southern California!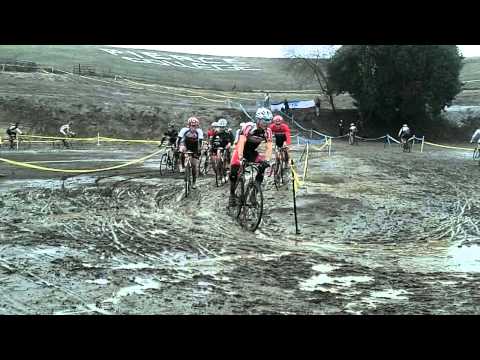 VOTED AS BEST CROSS FEVER RACE – NORCAL V. SOCAL SMACKDOWN:
VOTED BEST VIDEOS:  by Mark Colton
SPOOKY CROSS NIGHT RACE: 
UCI KROSS-TOBERFEST WEEKEND: 
UCI CX LA: LIVE AT THE GREEK!: 
HONORABLE MENTION BEST VIDEO – LONG BEACH by Eric Cruz: