SEASON OPENER: AUTUMN CROSS AT VERDUGO PARK!
A great day was had by all at the warm first weekend in Fall appropriately names Autumn Cross kicked off at Verdugo Park in Glendale. 400+ riders strong came to the famed championship CX course.  Thanks to everyone for coming from across the region including our neighbors from Arizona and Las Vegas!
Thanks to Barry Goch we have some fun videos and Jeff Urban great photos and interviews.  Here is elite men's winner Jason Siegle post race interview: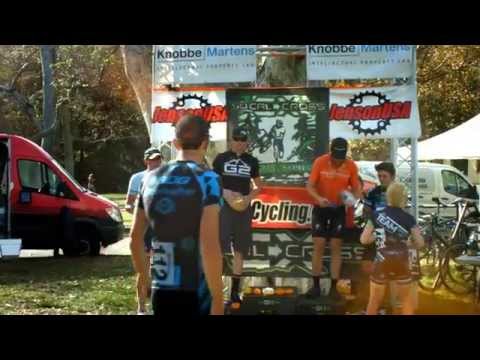 Women's growth spiked 30% at the Season Opener see why: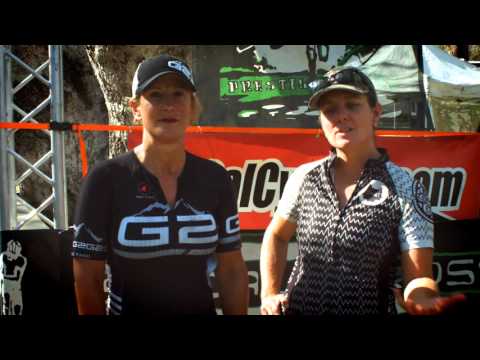 Speaking of amazing ladies… Enjoy our virtual interview with Elite Women's winner Amanda Nauman…
1. How did the race unfold play out for you?
I missed my pedal when the whistle went off but the straightaway was so long that I was able to make up the lost ground and get right with Nicole going into the first turn and the tight, twisty, dusty turns thereafter. We had a good back and forth battle going on for about half a lap until Nicole slid out in one of the mulch sections and I was able to make a small gap. From there I rode as hard as I could for the rest of the race knowing I needed to get good race-pace practice and shake out the first-race-of-the-season legs (the worst!). Nicole kept the pressure on and I was just happy to be back racing 'cross for my favorite local crowd!
2. What do you think about number of women in attendance?
The number of women was truly incredible to see. There were so many women that we could've almost had two different wave times because so many of us were on the course at once! That's a nice problem to have in my opinion! I was impressed with the number of women racing but especially stoked to see more depth in the Women's A race as well! The more women show up to race, the more it motivates everyone to deliver their best effort every weekend and that's inspirational for all of us.
3. What are your plans.goals for the season? – I did get your schedule thanks!
UCI point-hunting is the goal for this season again. I'll be traveling a bit, but racing back at home on a few of the non-traveling weekends from now til Nationals. My goal is to improve my ranking in the Pro CX Tour standings as well as the UCI overall points.
4. Tell us about your team goals – juniors etc (happy to mention your sponsors)
The official team name is SDG – Muscle Monster this year and we're happily supporting a team of 8 riders at the local and national level. Big goal is to score decent points throughout the season to position ourselves well for great performances at USAC CX Nationals in January.
It was awesome to kick off the season with a win from both me and Jason!
5. We had a great turnout for the Season Opener.  Love to keep the momentum going. Anything you want to mention about why you love cross why more people should do it.
I was thrilled to see so many people show up to the opening weekend of the season and I'd love for everyone to keep that momentum going strong for the remainder of the season. We all have to remember the first-race excitement that we had  on Saturday before  Sunday's race and carry that feeling/motivation through to January. As someone racing in the elite fields at a national level I know for a fact that the grassroots and local cyclocross scenes absolutely ensure that the pros can go do their job and race bikes and I am so appreciative of that format we have here in the United States. There would be no professional cyclocross without the amateur programs and grassroots races.

I'm so proud to be a product of Socal Cross and it was great to start the season with my local cyclocross family at Verdugo!
Complete Race Results / Series Leaders Board
UP NEXT:
Celebrate Oktoberfest at Krosstoberfest Saturday October 3rd for our 6th season at El Dorado Park in Long Beach! Join the festivities including lots of cyclocross racing for all levels plus the debut of Fixed Gear Cyclocross racing at the end of the day, intermission brings together the crow for kiddie and doggie cross complete with podium prizes for all! community cross for any bike, fun games for all, refreshments, from our amazing expo, iced coffee, bike expo: Niner, Kenda, Kool N Fit, Handle Ice Coffee, Rockstar Energy Drink and SoCalCross cowbells, t-shirts and more! Race prizes from Kenda, SockGuy, Cadence, Kool N Fit and more! Don't miss the fun!