Nor Cal vs So Cal Showdown Weekend
SoCalCross Fever #2 & CA State Championships
Event Date:
Sat/Sun Jan 4,5 2014
Start Time:
9:00 AM
Venue:
Hart Park
Location:
Alfred Harrell Highway
Bakersfield CA
Nor Cal vs So Cal…the race is ON! Crossers from around the state will be converging on Bakersfield this weekend Jan 4th and 5th for the 4th Annual Nor Cal vs So Cal State Cross Championships and round 2 of the SoCalCross Fever Series. Bragging rights will be earned for each region, state bear jerseys, Belgian Frites and flowing beverages coupled with exciting racing action at the demanding and fun Hart Park cross course. Come on out and cheer on your favorite region and racers…This is your race California and we love to see a rowdy and fun crowd. Come check out the Thule racks demo trailer, bikes by Jamis and the awesome TEAM SoCalCross crew merchandise tent. Bring your bells, horns and enjoy BEAUTIFUL weather!
NORTH meets SOUTH in BAKO!
1.4: Saturday – SoCalCross FEVER race #2 of 4
The SoCalCross Fever Series began in 2009 as a way to take the cyclocross season to late Jan to the first days of Febuary at the CX World Championships. This four race series will take place across Southern California's top venues, so if you've got The Fever, we recommend you make the trips. A $500 cash purse will be awarded to the elite men and women at the end of the series. Custom series awards and weekly leaders jerseys by Voler to all categories. Cross Fever is a month's worth of championship quality venues and a great tune up leading into Nationals or a great chance for a newbie to get a taste of the sport for next season. A free beginner's clinic will take place at 8:30am each race with a one-lap preview of the CX course. Demo/rental bikes are available for $10/race. Winter weather gets us closer to the elements, so celebrate the real peak of the cyclocross season and hope you can join us for SoCalCross Fever!
Saturday's race is part of the So Cal Cross Fever Series. ALL RIDERS WELCOME! Regardless of where you are from. Riders from So Cal will be given points to top 20 riders in each category. Highest points total win. 21, 19 down to 1….4 races: 12-28-13, Orange County…..1-4-14, Bako…..1-19-14, Ventura…..1-26-14, LA.
1.5: Sunday-CA State Championships: Nor Cal vs SoCal Showdown!
DIRECTIONS: Hart Memorial Park, Bakersfield CA. From Hwy. 99 going north, exit Hwy. 178/Downtown business exit and continue EAST. From Hwy. 99 going south, exit the Hwy. 178 Rosedale Hwy/Downtown business exit and go left under Hwy. 99. Continue East thru town approx. 2 miles onto Hwy 178 EAST to Fairfax road exit. Turn left (North) on Fairfax for approx. 3 miles. Turn right onto Alfred Harrell Hwy. to Hart Park. Parking/race venue is on your right. This year, parking will be well marked. NO PARKING ON THE NORTH SIDE of Alfred Harrell Hwy. Look for parking on the South side WELL OFF THE ROAD and in the turnout lot and possibly along Hill Rd. East end.
DOWNLOAD FLYER AT:
http://www.sambarn.com/wp-content/uploads/2013/12/Flyer-HP-CX-Jan-2014.pdf
COURSE:  A classic European style course. Fast, with a long paved start. Check out the "Rock Lobster Launch Pad" fly over! Average adult lap time is 7-9 minutes. There are "run up" sections, road sections and the rest is dirt and grass. We have added some new elements; this is one of the most demanding courses of the season. The course is very fast, very wide and very fun. There is 1 pit. The course will be set up by 1pm Friday January 3rd. if you wish to pre-ride and practice. The course is the same both days but run in the opposite direction on Sunday. Watch the forecast, all races held rain or shine and plan travel accordingly!
COURSE STATS: http://connect.garmin.com/activity/411842408?cid=30125483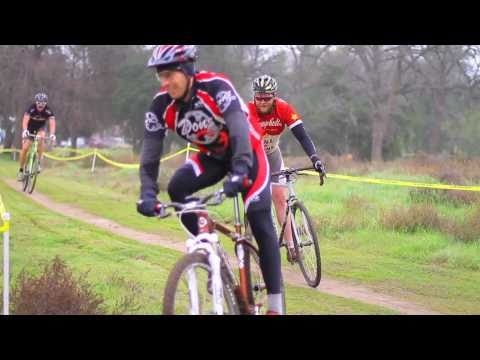 Event Information