SCPS #17 Season Finale: Santa Cross
Southern California Prestige Series of Cyclocross... presented by: H2O Overdrive
Event Date:
Sun Dec 19 2010
Start Time:
9:00 AM
Venue:
Pierce College
Location:
6201 Winnetka Avenue
Woodland Hills CA 91371
Santa Cross coming your way this Sunday at Pierce College – Woodland Hills, CA
Directions to Pierce College – go to Stadium Parking Lot 5:  click here
Want to be a part of the expo?  Contact:  Dot@SoCalCross.org
Wear your favorite costumes.  Fun-easy-TEAM relay race at the end of the day.  Teams are encouraged to hang out, celebrate and BBQ.  SoCalCross Brewer's Society Contest – bring your fav home brew for taste-test. 10-race pass paid members can pick up your gift pack.  If you are a new or were ever a Series Leader and did not get your jersey, we have them waiting for ya!
Grand prizes drawings include:  a Giant TCX complete CX bike!  An Elllsworth Roots frame and fork!  A set of Attack Cycles carbon tubular wheels!  CX3 Men and Women series champions will win a Bailey O'Brien frame!  Paid pre-registered riders at SportsbaseOnline.com will automatically be entered to win a Ridley CX frame!  Overall Series Champion Jerseys awarded by Voler Team Apparel!   Podium awards by Art of Cross (Jeff Herring) to top 3 in 20 categories!
Slideshow from our Flickr Group featuring images tagged "Santa Cross."
Error fetching Flickr photos: A feed could not be found at http://api.flickr.com/services/rest/?method=flickr.photos.search&lang=en-us&format=feed-rss_200&api_key=81f944a8c24af980801ed029ce8fba39&group_id=868002@N20&sort=date-taken-asc&tags=santa&per_page=50
Slideshow from our Flickr Group featuring images tagged "Santa Cross."
Error fetching Flickr photos: A feed could not be found at http://api.flickr.com/services/rest/?method=flickr.photos.search&lang=en-us&format=feed-rss_200&api_key=81f944a8c24af980801ed029ce8fba39&group_id=868002@N20&sort=date-taken-asc&tags=santacross&per_page=50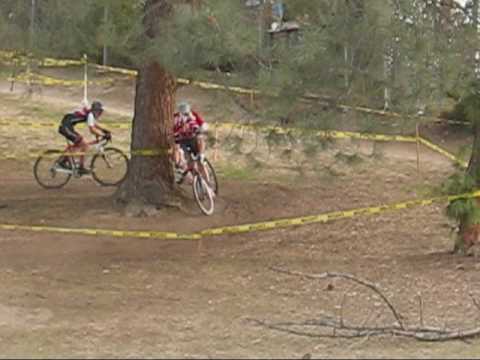 SANTA CROSS 2010