SCPS #5
Spooky Cross - NIGHT RACE
Event Date:
Sat Oct 23 2010
Start Time:
2:00 PM - 9:00 PM
Venue:
Hidden Valley - Camp James (behind Wild Rivers & Verizon Wireless Amphitheater)
Location:
8800 Irvine Center Drive
Irvine CA

BREAKING NEWS…
Be ready for a chilly muddy night of racing.   Bike wash will be set up.  Bring towels to dry off.  Come for the costume race and stick around for the elite races are filled with world-class talent including Team Radio Shack's Chris Horner and World Road Championships Junior Medalist, Coryn Rivera (Peanut Butter & Jelly) making her season debut!
Frightful fun planned for Spooky Cross Night Race and bike fest!
Grab your favorite Halloween costume with your family and friends and be prepared to have a spooky good time at SoCal's one and Only Spooky Cross Night Race!  Don't miss the action including live music from TEAM SoCalCrosser  Jett Pink and his band, Whitehouse Station , BBQ and Beer (outside beer not allowed – sorry), contests and costumes will be part of the racing and revelry. The Southern California Prestige Series of Cyclocross presented by H2O Overdrive brings you the 3rd annual event hosted by Rock N Road Cyclery and TEAM SoCalCross on Saturday October 23rd from 2pm to 9pm at Hidden Valley – Camp James in Irvine, CA.  This unique venue is tucked in behind the Verizon Wireless Amphitheatre and Wild Rivers Water Park.
Never tried 'cross before? Don't be scared. Bring your mountain or hybrid bike at 1:00pm for a free Intro to Cyclocross Clinic. Racing begins at 2:00pm with free Junior and Youth heats. The noobs will get a chance to get wicked in the First-timers race at 2:45pm. It's going to be psycho as haunted sounds fill the air and the Specialized Kids and Canines Costume Cross Race sets off at 3:45pm. All participants can carve or bring jack o' lanterns between 4pm-5pm or bring your own pre-carved.  At 5:00pm we will judge the top 3 best carved to save for the podium then the rest will become glowing barriers along the race course and podium.
Festivities and premiere cyclocross racing continue through the afternoon and into the night with a live DJ, gourmet taco trucks and beer. The SoCal Cross schedule is open to all levels of racers with separate prize categories for youth, juniors, men, women and age groups and $1,200 cash purse for elite categories.
Also Prestige Series Partner Crank Brothers will debut their custom Spooky Cross Candy pedals – unique to this event!  Spooky Packs will be made available to the first 30 including Spooky Spoke Card and Spooky T-shirt!
"Spooky Cross is more than just a race," explains event promoter and elite cyclocross racer Dorothy Wong. "It's  about coming out and having a great time on bikes with your family and friends. Because of how the course is configured, and the events that are planned, there is always plenty to see and do whether or not you are racing. And the Halloween costumes make this race really unique. People really get into it."
As darkness falls, adult 'cross racers come out in costumed force like zombies to a Thriller shoot stepping to the caterwaul of cowbells. The Big Kids Costume Race benefits SoCal Cross' partnership with the John Wayne Cancer Foundation's Team Duke and their mission to Cross Out Cancer and is all about showing your scariest fashion while navigating the Spooky Racecourse. The costume race suggested donation is $5 and $10 for Teams.  The costume race starts at 7:30pm and concludes with the best costume contest male and female.
'Cross Out Cancer Team Fundraising Contest
Use your passion for 'cross to help support JWCF's innovative cancer fighting programs.  JWCF is funding outdoor adventure support group camps for cancer survivors and we need your help.  It is easy:
1.       Contact Jill to enter the contest: jill@jwcf.org.
2.       Ask your team's friends and families to donate through your team's Team DUKE web page.
3.       Raise the most and win the wheels.
The winning team will win one new set of Ellsworth road wheels ($999 retail value).  Contest details:  Winning team announced at Santa Cross – contest ends 12/19/10 – $500 fundraising minimum.  You must contact Jill via email to be officially enter the contest.
General info. about Team DUKE www.teamduke.org.
You've never seen bike racing like this before. Last year pro racer and Long Beach cycling ambassador Tony Cruz (Rock N Road) raced in full vampire style along with pro mountain bike champion Sid Taberlay (Sho-Air) and other elite notables Chance Noble (Cal Giant Strawberry), Kendall Ryan (The TEAM/SoCalCross), Brandon and Kyle Gritters (Rock N Road), and John Bailey (Bailey Bikes) to name a few. Spooky Cross brought out record numbers of participants last year and is expecting to be even more frighteningly-fabulous this year.  Starters this year including returning visits from above as well as Coryn Rivera (Peanut Butter and Jelly) is a National CX as well as a number other championships under her belt and recent road World Championship medalist will make her SoCalCross season debut to challenge the elite women including Series leader – Allison Mann (Rock N Road) and Amanda Schaper (SDG Factory).  In the elite men's field, Team Radio Shack's Chris Horner will take on SoCal's best including Sho-Air's, Sid Taberlay and Rock N Road's Brandon and Kyle Gritters.
RACE FACTS:
Who: Southern California Prestige Series of Cyclocross
What: Spooky Cross Night Race and Bike Fest – cyclocross racing for all levels, free for kids and juniors. Costume and pumpkin carving contests. Live DJ, food, drink, and good time racing excitement.
Where: Hidden Valley – Camp James | 8800 Irvine Center Drive | Irvine, CA
When: 2:00 p.m. To 9:00 p.m.
Why: To race cyclocross and benefit Team Duke in its effort to 'Cross Out Cancer while having great time with family and friends.
H2O Overdrive, presenting sponsor of the 2010 SoCal Cross Prestige Series :
CHECK OUT THESE VIDEOS OUT FROM THE 2009 RENDITION: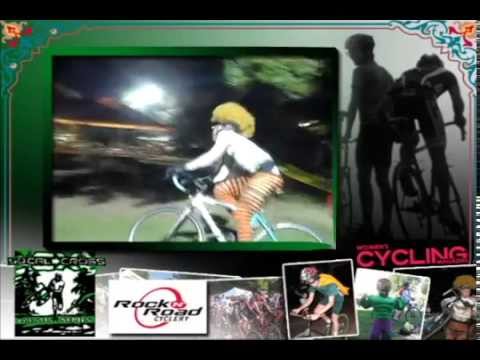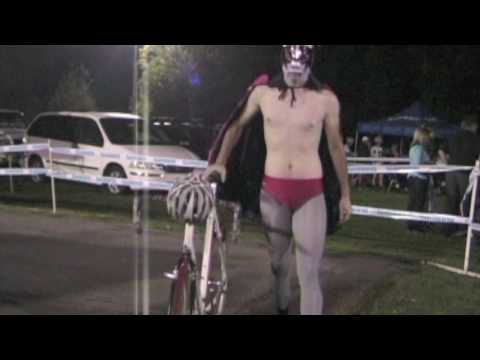 Slideshow from our
Flickr Group featuring images tagged "Spooky."
Error fetching Flickr photos: A feed could not be found at http://api.flickr.com/services/rest/?method=flickr.photos.search&lang=en-us&format=feed-rss_200&api_key=81f944a8c24af980801ed029ce8fba39&group_id=868002@N20&sort=date-taken-asc&tags=spooky&per_page=50
SCPS 5 - Spooky Cross Course Map