CXLA-Santa Cross Weekend: Live at the Greek!
A 2 day cross-centric-bicycle festival at GRIFFITH PARK!
Event Date:
Sat/Sun Dec 17, 18 2011
Start Time:
9:00AM
Venue:
Vermont Canyon - Griffith Park
Location:
2700 Vermont Canyon Road
Los Angeles CA 90027
*Saturday may be a bit breezy during the day even a small chance of rain.  If you set up a tent, absolutely NO staking is allowed.  Sand bag, weights or just come and hang out!  LATEST WEATHER CONDITIONS FOR LOS ANGELES
Join the SoCalCross Prestige Series presented by SPY Optic for a holiday-themed weekend of CX racing action at Griffith Park, the City of Los Angeles largest park!
Saturday is the un-official ABR One Day Prestige Series Championships of the Park… with some really cool custom Italian CX medals to each Prestige Series category along with a new FIXED GEAR CX championship category with style points to match the feel of the urban CXLA scene. Check out Crank Brothers SPA for some free pedal maintenance:
Sunday is holiday themed and our opportunity as cyclists to give back.  Canine Cross to benefit LA's Animal Shelters, TEAM relay to benefit the Friends of Griffith Park, a benefit drawing for those donating wrapped toys and canned food will help kids at the Boys and Girls Club of LA. 
Sunday is also a USA Cycling sanctioned rankings and upgrade points eligible Prestige Series race!  Bring a wrapped toy or canned food for kids and.or canines and get entered in a drawing to win a free entry in the Ride 4 Life Ride with George Hincapie!
Both days will include a fun ride in theme with the day. Both days will have some fun racing… canines, kids, team relay, holiday costumes encouraged. Live music both days since we're at the Greek Theatre ; )
MORE ABOUT SCPS #17: SATURDAY'S CHAMPIONSHIPS OF GRIFFITH PARK presented by Cadence INCLUDING: FIXED GEAR CHAMPIONSHIPS AND SCAVENGER HUNT AROUND THE PARK AND END OF DAY AFTER PARTY CELEBRATION AT THE BIG FOOT LODGE! Starting at 5pm and beyond!
Thanks to Orange 20 Bicycles for supporting the Fixed Gear CX Championships of the Park!
MORE ABOUT SCPS #18: SUNDAY'S HOLIDAY THEMED SANTA CROSS RACE INCLUDING DOGGIE CROSS! complete with canine barriers, hoop jump and stake weaving… benefiting the LA Animal Shelters & Collection Project:
ENJOY A RIDE AROUND THE PARK WITH AMAZING VIEWS OF LOS ANGELES FROM THE OBSERVATORY, THE SAN FERNANDO AND SAN GABRIEL VALLEYS.
DRESS UP AND BUDDY UP FOR THE SANTA CROSS COSTUME TEAM RELAY RACE benefiting the Friends of Griffith Park. **Join FOGP on Saturday 12/17 for a 9am hike up to the Observatory and beyond!
Thanks to Universal Cycles for their support of Santa Cross Sunday!
** NO bicycles are allowed on the trails and NO alcohol  allowed in the Park.  Please respect the rules… THANKS!

LODGING CHOICE of SoCalCross:
Rates starting at $67.99 Queen Suite and $79.99 2-bed Queen Suite. Mention "SoCalCross" when booking.  Call the hotel directly.
1377 W. Glenoaks Blvd.
Glendale, CA 91201 (click for directions)
Tel: 818-956-6665 | Fax: 818-956-6667 | Email: GLD@extendedstay.com
TAKE A BREAK AT CXLA – LIVE AT THE GREEK!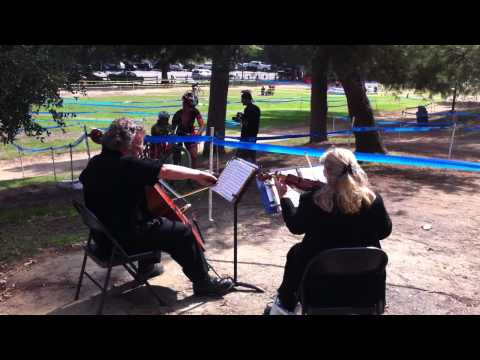 UCI CXLA: LIVE AT THE GREEK 2010:
CXLA GREEK COURSE MAP